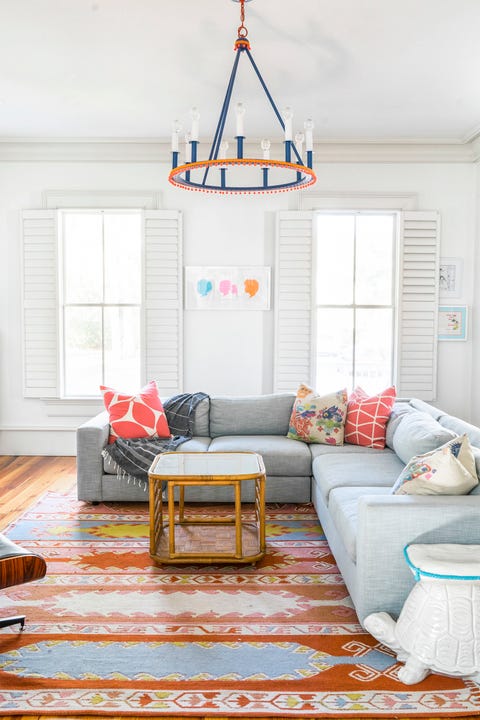 ABBY MURPHY
Colorful Light Fixture
Update an unattractive, outdated light fixture with a few coats of paint, round bulbs and pom-pom fringe for a whimsical touch. Strong colors overhead pull together the room's eclectic vibe.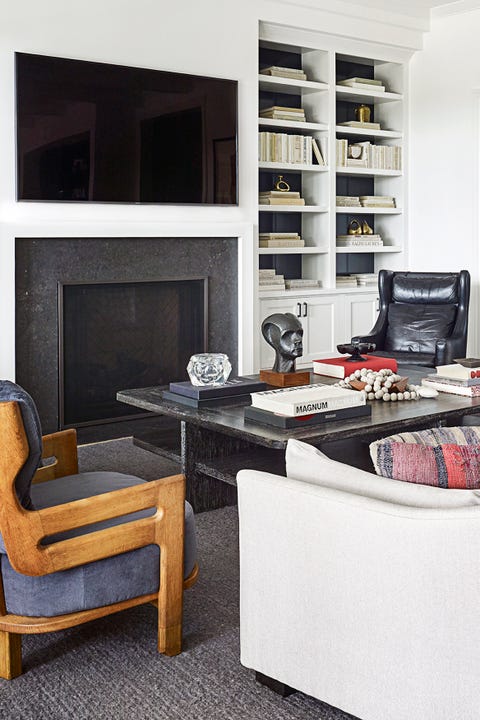 Streamlined Shelves
Refresh your storage by taking the jackets off old books (load up at yard sales) to expose the stitching or covering your collection with coordinating papers.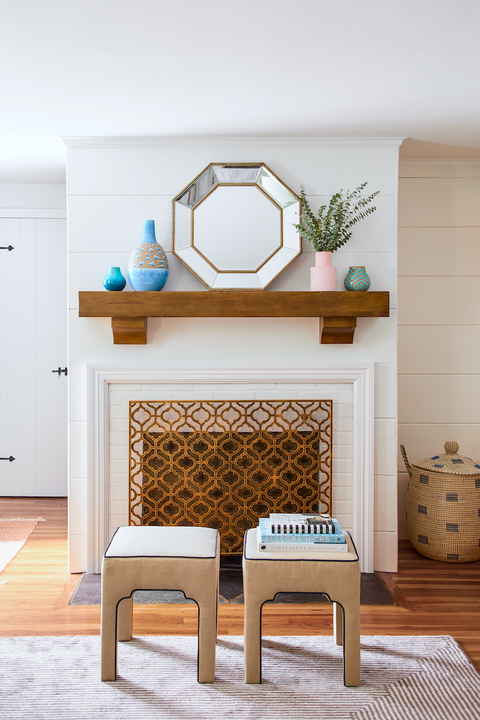 Tilted Mirror
For a laid-back look on your mantel, rest a sturdy style against the wall – no hammering required.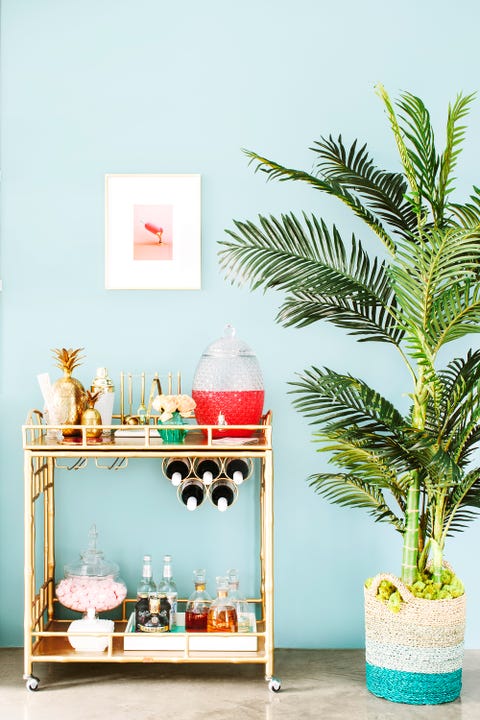 Lush Leaves
Fill any underused nook or corner with a big, ol' houseplant and it can instantly become the personality-packed focal point of the room. Tuck the pot in a cute basket for an extra punch.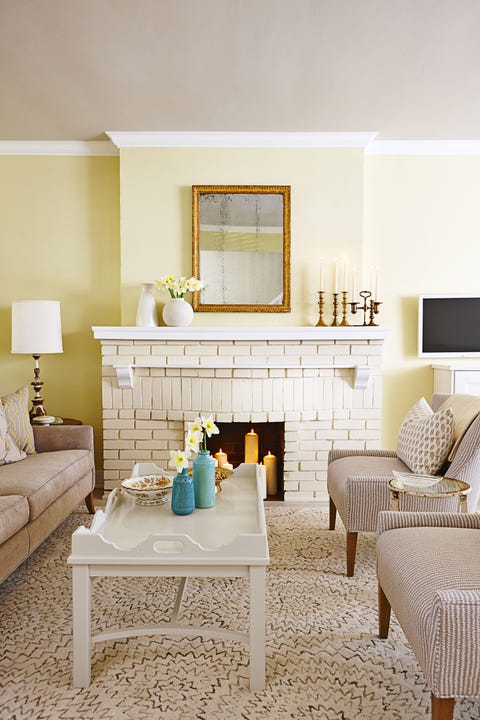 Painted Brick
Update an old-school brick fireplace (or wood paneling) with a coat of cream paint like this sunny home. Take that, '70s-era decor.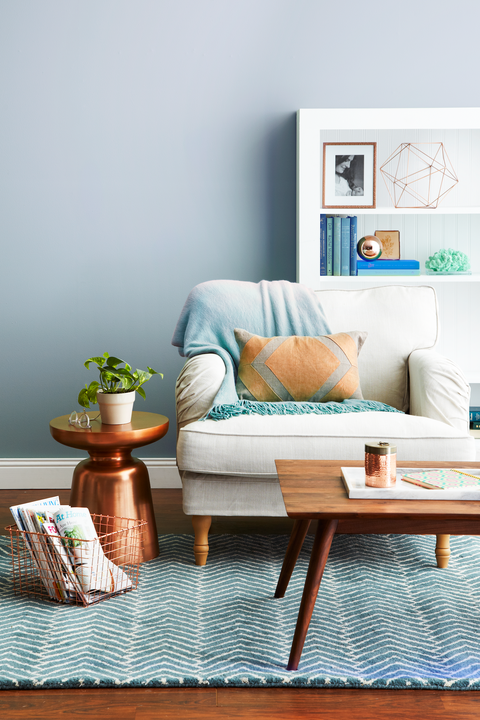 Slate and Copper
Mix metallic accents (we see you, adorable end table) with traditional wood pieces for added depth to your living room decor.
Facebook Comments